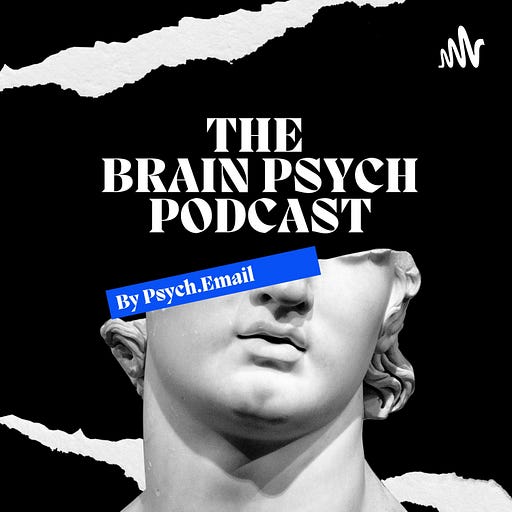 Jun 16 • 34M
Alex West x Vaibhav Dwivedi - The Brain Psych Podcast
The Brain Psych Podcast - episode #2
Listen to your founders go deeper into how they function, execute & work on their products & ideas. This podcast is all about decoding their mindset, motives and psychology around it. Also, picking their brains around questions which are left unanswered.
In this episode of The Brain Psych Podcast with Alex West,
Alex and Vaibhav have a conversation on current life, his experience building businesses, learnings and what his favourite movie is.
Hint: it's not Star Wars. Alex West is building a $1M solo business while traveling the world.
Currently at $300k/yr with http://cyberleads.com. He previously failed with 19 products. Learn more about him at Alexwest.co
Learn deeply above Biases - The Psych Handbook
Explore more on Youtube - The Brain Psych
Find more on Instagram - @thebrainpsych
Really want to dive deeper? - LearnPsychology.Co
Lastly, Looking for previous issues? Take a look at the Archives